January 17, 2019
In Context
Gunnebo Castle
A short dream of a summer residence.
In the most beautiful environment, on a top of a hill, surrounded by lakes and the lush forest of Mölndal, rises Gunnebo Castle, a neoclassical dream of a wealthy family. But the dream was short lived, as the family's fame and fortune started to decay along with the state of the property. Now, thanks to many years of restoration, the castle is one of the best preserved treasures of neoclassical architecture and design ideals.

Welcome to explore some of our items curated in this context.
︎ Shop this Story

The architect Carl Wilhelm Carlberg was given the assignment to build a summer residence for the wealthy Hall family. Just prior to being handed the task, Carlberg had returned from a long trip abroad where he was intrigued by the neoclassical style that admired in Europe during this time. Carlberg was especially inspired by the Palladian villas of Veneto outside Vicenza and Verona, designed by the renaissance architect Andrea Palladio.


The first banquet held in the house was arranged in July 22, 1796. Visitors were renowned people, royalty and revolutionaries, artists and politicians, who expressed their admiration of the beautiful surroundings and the clean classical architecture.

John Hall eventually inherited the summerhouse from his father. However, due to his lack of business sense, the family business was eventually put in bankruptcy in 1807, resulting in Gunnebo to start decaying as the family assets quickly declined. John Hall ended his life in poverty in 1830, and his astonishing life can be read in the fictional novel by Sophie Elkan, published in 1899.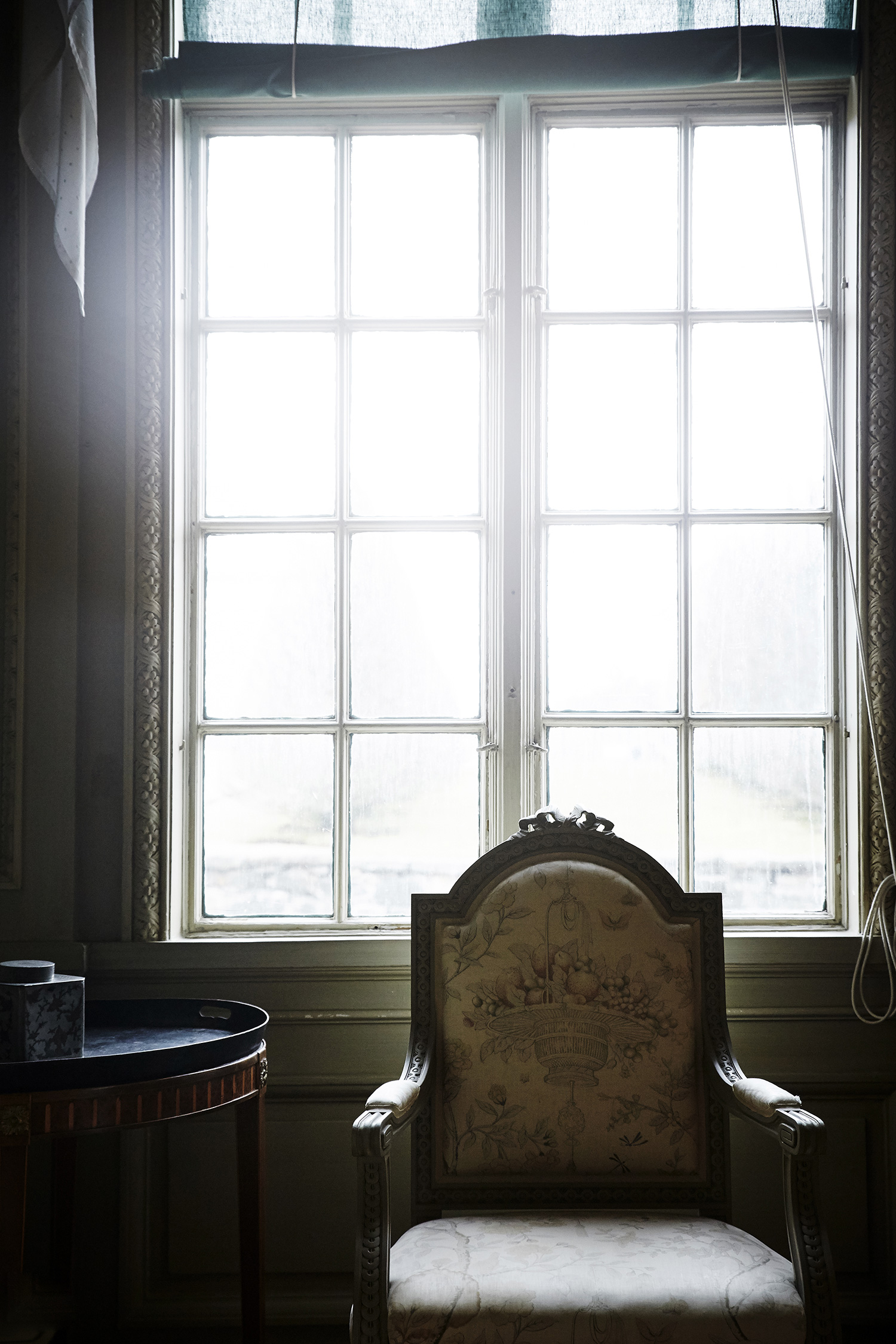 The castle was in a terrible condition when the property was first sold at auction in 1832. As the current owner, the city of Mölndal bought the property in 1949, renovation started with the help of unique treasure of inventory lists found in the house, as well as architect Carlberg's over 200 preserved original drawings.



︎ Shop this Story
---
© Artilleriet Interiors AB